Multi-OS Compatibility
Inspiroy H640P drawing tablet is compatible with Mac (MacOS 10.12 or later),PC (Windows 7 or later),Linux(Ubuntu) and select Android smartphones/tablets (OS version 6.0 or later).
The slim & compact design takes less desk space and makes it easy to carry between home, work and school. It can be easily packed in your laptop bag and connected to Android smartphone for on-the-go creation.
Available In Left
Inspiroy H640P graphics tablet is also available for left-handed users. Simply change the rotate setting in driver and filp the tablet, then you're ready to go.
Works With Hundreds of Apps
It can be used with most pen-enabled creative software as well as many online learning applications and platforms on PC and Mac.
So Simple To Set Up
Step 1
Plug the USB cable into you Inspiroy H640P drawing tablet and computer.
*The OTG adapter included is for Android phones/tablets connection.
Step 2
Download and install the Huion driver in your computer.
*For Mac: installing the driver, require Security & Privacy settings.
Step 3
Restart your computer and follow the user manual to set up the shortcut keys, pen buttons and working area, then you're ready to go.
How to change pen nibs
1. Take out the nib via the nib extractor at the bottom of pen holder.
2. Open the pen holer and find the replacement nibs inside.
3. Insert the nib.
Unleash your creativity.
Inspiroy H640P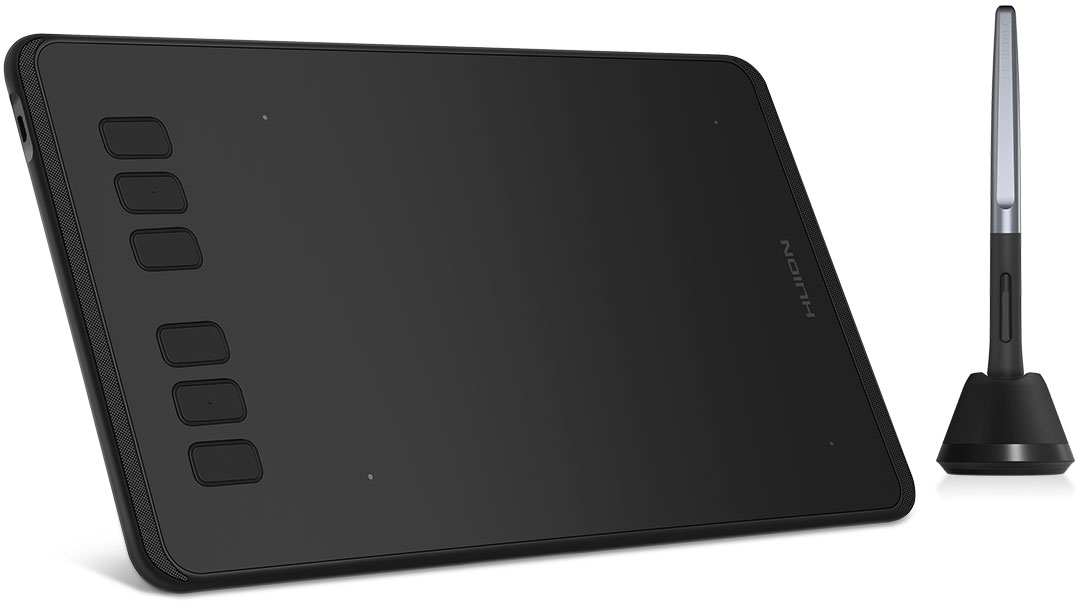 Reliable pen tablet in compact size.
Have your creativity fully unfolded on the tablet with 6.3×3.9 inch workspace. 8mm ultra-slim tablet.
8mm in thickness and application of full lamination crafts make the tablet more easy-to-carry. Battery free electromagnetic resonance technology enables users to create at anytime and anywhere.

Bring your ideas
alive on the tablet.
Vivid rendering of each stroke input.
8192 levels of pressure sensitivity enables imitation of strokes input with various levels of pressure, realizing vivid rendering of lines in different shapes.
Constant lines
without lagging.
Application of the high-speed trajectory sensing technology possesses the tablet 233PPS report rate, which ensures quick response to any movement of the pen.
Accurate pen resolution.
10mm sensing height, ±0.3mm accuracy and 5080LPI pen resolution work together to secure delicate presentation of every single pixel contained in lines input with the digital pen.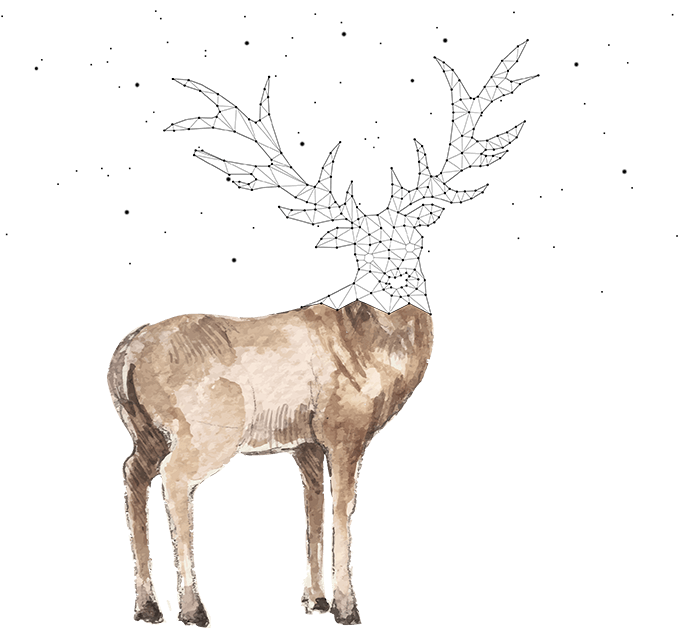 Moment the
inspiration hits.
Get inspired as you grip the pen.
16g battery-free digital pen PW100 made with durable silicone on the grip and buttons preventing unintended press will further improve your work efficiency. Pen holder PH03 with a nib extractor is created for pen placement and nib replacement.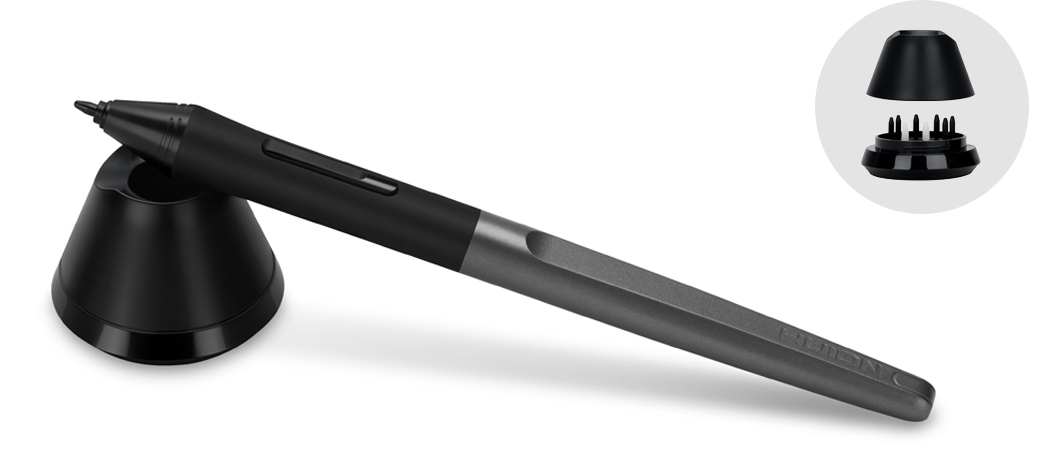 Program your way of high efficiency.
Individualize your tablet with express keys available on the panel, which are programmable. Shortcut function of these keys can be deactivated with the switch on the side.